If you can't see this newsletter, click here.
This website describes the events that took place in San Sebastián de Garabandal in Cantabria, Spain, starting in 1961. We do not intend to supplant the definitive judgment regarding the events that took place in Garabandal. Such judgment belongs to the authority of the Catholic Church alone, to which we submit ourselves.
---
June 2021

Dear friends,
It is the month of the Sacred Heart of Jesus. The Heart of Jesus is a heart full of love and mercy. Undoubtedly, in Garabandal as well, the Lord wanted to tell us something about His Sacred Heart since Jacinta had the great grace of seeing Him. She said that "His gaze reached into my heart in an inexplicable way." We must all allow ourselves to be looked at by Jesus. Sometimes we do not feel worthy of this gaze, and this does not always happen because we are humble, but rather because of the state of our soul. We may not want to be looked at by Jesus because we keep in our heart something that we do not want Him to see. His gaze penetrates us and necessarily questions us as well. Rather than hiding from His gaze, we should place ourselves under it and ask Him to look at us, so that His gaze can penetrate us, change us, and cleanse us. His heart is full of love, and He desires to pour out His grace upon us. In the last apparition, Our Lady said: "I come for all my children, with the desire to bring them closer to Our Hearts." To draw us close to her heart and to the Heart of Jesus is like making known to us the great love they have for us. This month let us approach without fear this Heart that loves us so much.
God bless you,
The garabandal.it Team
---
Marian thought for the month of June
This month's thought is from St. John Paul II.
---
Two inseparable hearts
The month of June is a month dedicated in a special way to the Sacred Heart of Jesus.
---
"
His infinite love touched my heart.

"
Jacinta had the joy of seeing the Sacred Heart of Jesus, and she speaks about it in an interview with Fr. Benac on December 23, 1978.
---
Making the Immaculate Heart of Our Mother happy
In 1970, Conchita wrote two letters to French young people. In one of them she talks about how to make Our Mother's Heart happy.
---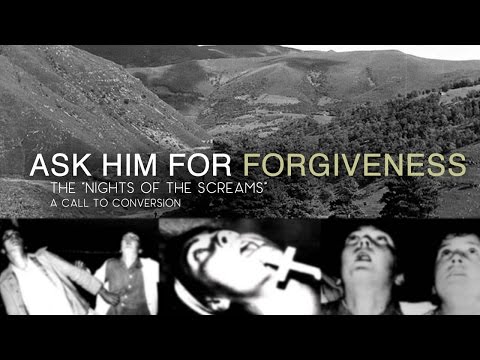 Did you like what you've read? Shart it with
Pass it on to friends and family. You can subscribe to the web:
www.garabandal.it
Are you no longer interested?
Cancel your subscription.
© Copyright 2018
www.garabandal.it
-
info@garabandal.it